TIMBERLINE MEDI SPA
Our Services
TIMBERLINE MEDI SPA
Our Services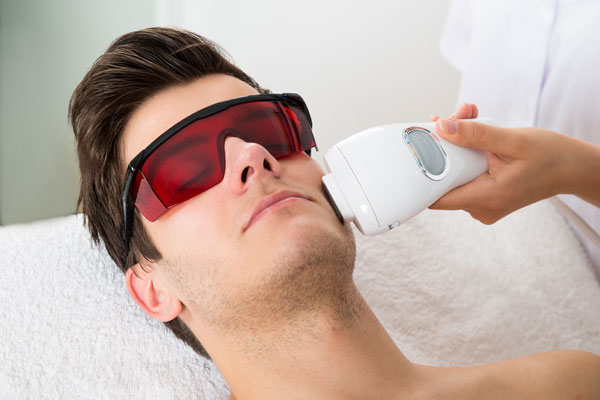 Our Services
Timberline Medi Spa offers top aesthetic treatments in the Rocky Mountain House Alberta area such as Botox, Juvederm, Facials, Chemical Peels, Skin Tightening, Microdermabrasion, Laser Hair Removal, Massage, Waxing and Medical & Cosmetic Esthetic services.
*DISCOUNTS AVAILABLE WITH PACKAGE PURCHASES
Timberline Medi Spa Signature Product Line available for purchase! 
PLEASE SELECT FROM THE MENU BELOW FOR PRICING
Medical Cosmetic Services
We offer a wide variety of medical cosmetic services to suit any want and requirement including:
Microneedling: $275 (includes numbing cream)
Top quality microneedling equipment and innovative cosmetic treatment to stimulate collagen and repair your skin.  Also used to treat scars, acne, sun spots, uneven skin tone and other skin concerns.
Microdermabrasion: Face: $85 | Neck: $45
Skin resurfacing procedure that improves skin appearance by reducing fine lines, sun damage, and acne scarring by gently exfoliating the top layer of dead skin cells, while stimulating collagen growth.
Chemical Peels: Starting at: $85
A technique used to improve the appearance of the skin with a customized gentle chemical solution that exfoliates and regenerates skin.
Electrolysis: 15 min: $30, 30 min: $50, 60 min: $85
A hair removal method that removes individual hairs from body and face.
Skin tag Removal: $15 per tag.
Non-invasive cryotherapy technique to remove unwanted skin lesions on face and body
Milia Extraction: $15 per mila.
Medical Laser Treatments: Packages available
Spider Veins: Starting at $55
Non-invasive laser treatment to remove or reduce unwanted, red spider veins on face and body.
Laser Skin Tightening: Face: $255 | Neck: $130 | Full Face & Neck: $280 | Hands $80 | Chest: $180
Non-invasive laser treatment to tighten, volumize and reduce wrinkles without injectables
 Photo Facial Rejuvenation: $180
Treat a variety of skin problems such as red spots, acne, rosacea, sun damage, uneven skin texture and reduce wrinkles.
Sclerotherapy:  starting at $325
Effectively treats varicose and spider veins by injecting a solution direct into the vein.  The sclerotherapy solution causes the vein to scar, forcing the blood to reroute through healthier veins.  The collapsed vein is absorbed into local tissue and eventually fades.
Cosmetic Injectables: **Consultation required for all first-time injectable treatments.
Botox®: Starting at $10 per unit.
An injection treatment for smoothing fine lines and wrinkles to return a youthful and natural appearance.
Juvederm®: Pricing by consultation.
Dermal filler injections used to restore a youthful and radiant look
Timberline Lip Enhancement: $150
Belkyra™: Pricing by consultation.
Non-surgical procedure to remove the appearance of a double chin.
Hyperhidrosis Treatment: Pricing by consultation.
Botox® injections to provide relief from excess sweating.
Laser Hair Removal
Say good bye to razors, plucking and unsightly hair!
See before and after care for Laser Hair Removal here.
Upper Lip: $45
Chin: $65
Full Face: $95
Under Arms: $85
Bikini: $85
Brazillian: $135
Lower Legs: $185
Upper Legs: $205
Full Leg: $355
Back (full): $255
Chest: $155
Forearms: $85
Massage
Come and relax, refresh and revitalize a variety of massage therapy options to remedy your specific needs.
Relaxation: Deep Tissue or Reflexology – 30 minutes: $70
Relaxation: Deep Tissue or Reflexology – 60 minutes: $90
Relaxation: Deep Tissue or Reflexology – 90 minutes: $135
Hot Stone Massage: 60 minutes: $110
A massage using soothing, warmed stones used to draw tension and stress from the muscles.
Hot Jade Stone Massage:  60 minutes $110

Jade Stones can be heated or cooled to release tension, pain and to increase blood flow.
 Raindrop Massage: 75 minutes: $125
A combination of aromatherapy and reflexology to create a healing and cleansing massage.
Lymphatic Drainage Massage: 75 minutes: $125
A specialized and gentle massage technique used to encourage the natural drainage of lymph from the body's tissues.
Couples Massage: 60 minutes: $100 each
Cupping: add to massage services: $20
Rapid-NeuroFascial Reset: This is a new soft tissue, movement based, therapeutic technique that addresses the central nervous systems in alleviating pain etc.
Diabetic and Senior Services
We offer many treatments for seniors and diabetic clients.
Includes nail trim, cuticle treatment and cracked heel treatment.
Toe Nail Trimming: $45
Finger Nail Trimming: $35
Hydrating Facial: $55
Senior Pedicure: $65
Medical Pedicure: $95
Diabetic Pedicure: $95
Medical Foot Care: $95
Esthetics
Come treat yourself to one of our numerous service offerings that will meet your personal needs with invigorating treatments for your face, body and mind.
Spa Pedicure: $85
Complete luxury for your feet! Includes a warm soak with our Timberline Products, cuticle and heel treatment, nail shaping, exfoliation scrub, clay wrap, paraffin wax, soothing massage followed by polish application.
Regular Pedicure: $75
Start with a soothing Timberline foot soak, classic nail and cuticle grooming, heel treatment, exfoliating scrub, foot and lower leg massage and polish application.
Express Pedicure: $55
A quick refresh that includes a warm Timberline soak, with nail, cuticle and heel clean up.
Spa Manicure: $70
Indulgence for your hands with a warm Timberline soak, cuticle and nail grooming and shaping, exfoliation, paraffin wax, soothing hand massage, then finished with a perfect polish.
Regular Manicure: $60
Warm Timberline soak, cuticle and nail grooming and shaping, exfoliation, hand massage and polish application.
Gel Polish Application: Add $25
Timberline Spa Facial: $130
Customized facials based on your skin type and needs with our Timberline Medi Spa Products. All spa facials include a take home kit, a $50 value, for you to continue your skin care routine post-treatment with our Timberline Medi Spa products at home. Your esthetician will educate you on all products in the kit to ensure best results. 
DESIGNER PEELS
Acne Lift Facial Peel $85
Blend of AHA and BHA's with protective agents to effectively treat all grades of acne.  
Signature Face Lift Peel $85
Vitamin C and enzyme peel to treat all skin types, including sensitive and redness-prone skin.  To defend against fine lines, wrinkles and other signs of aging.
Lightening Lift Peel $105
Lactic Acid blend with kojic acid and a cocktail of brightening agents to reduce all forms of pigmentation.
 Lash Lift: $85 (incudes tint)
Lash Tinting: $25
Brow Tinting: $20
Brow Lamination:  $70 Includes wax & tint, lamination only $50
Waxing
Our fast and effective waxing services will leave your skin sleek and smooth.
Brow: $20
Lip: $20
Chin: $20
Full Face: $45
Bikini: $40
Brazillian:  $65
Underarms: $30
Lower Arm: $30
Lower Leg: $45
Upper Leg: $50
Full Leg: $80
Back: $75
Chest: $65